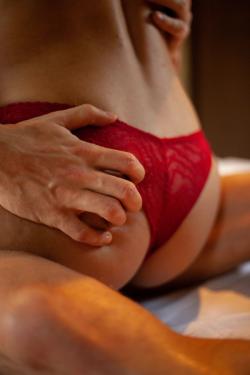 Having friends with benefits is a great idea. Two people can engage in a sexual activity without involving their feelings. This is a perfect scenario for single people that are not interested in getting into a committed relationship. There's no romance, no dates, no drama, just friendship and sex.
For some people it may be just the simple fact of not having the time to commit to a relationship so having a friend with benefits suits their lifestyle!
Believe it or not, women like to have meaningless sex too! There are plenty of women out there that are also looking for the same type of relationship.
There are some rules, however, that you should consider when starting such a casual relationship.
Rule 1: Communicate
In order for the relationship to work, you must communicate - you should be able to say why you're here and what you're looking for. Express your desires from the relationship and how often you want to meet. This is the best way to establish a relationship early on without any complications later down the line.
Rule 2: Use protection
Whilst the relationship may be casual, protecting your sexual health shouldn't be. Make sure you take suitable precautions. You can have as much sex as you like, just doing it in a careful manner. Remember, this is a relationship for now, so don't tie yourself into a forever situation ;)
Rule 3: Have fun exploring
Friends with benefits gives you the chance to embrace your sensual side and experience sexuality in fresh ways. Take advantage of the opportunity by exploring your fantasies and ultimately having fun with it. It's a two way street so make sure you try things you both are interested in
to keep the relationship hot.
Rule 4: Don't get jealous
This is the most important and most difficult rule to follow. The whole idea behind friends with benefits is that it's a fun experience for two people without the added requirements that typically come with a full-blown romantic relationship. You have to accept that with the lack of a commitment comes the potential for your friend to have multiple partners.
With these rules in mind, you can create the perfect set up. There are plenty of people out there who have the same want and needs. Why not join to find them?