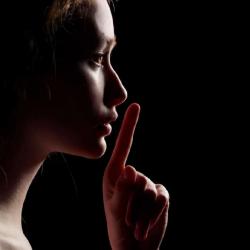 Have you ever thought about what it would feel like to have a naughty secret that no one can find out about?
The thrill and excitement of sneaking around, wondering if someone has seen you and if that someone will tell your significant other.
We all want something that we can't have and not being able to have it is what gives you the ultimate pleasure when you finally do get it.
Who doesn't enjoy a bit of sneaky sex? It's exciting. It makes you feel wanted, even though the other person shouldn't be near you, shouldn't be touching you or even thinking about you. They still choose to risk everything to have a few moments with you and in those few moments you feel like you're on top of the world.
Having sex with your best friend's husband or your next door neighbour, you know it's naughty. Why do people go ahead and do all this knowing it could all get ugly in the end? It's because of the thrill, because you can, because you feel like you're in charge. It simply turns you on knowing that you shouldn't do it but you can have it if you want it.
Our site gives you the chance to meet people like yourself who also enjoy the naughtiness of a discrete fling. That's where the fun comes from, it being forbidden. You're not alone in feeling like this. You can now connect with people that have the same sexual fantasies, the same cravings and some just simply wanting to test their limits.