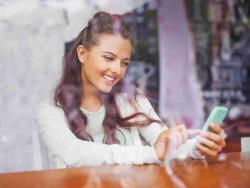 January can be a hard month. After having some well-deserved time off in Christmas and indulging on rich foods, wine and chocolates, you get thrown back into the full grind of work and into the reality of being single in the ever competitive race to find someone significant to share your life with. What makes it worse is Valentine's Day is just around the corner so the pressure to have someone in your life is continuous.
There is nothing wrong with being single and different people need different things to be happy. So for those who either don't want a serious relationship at this moment in time or want to meet someone for a serious relationship through sex, then you really need to find yourself an fwb type friend. One way to find such a special person is through adult dating sites. These sex sites can open the window into a world of flirting, hooking up and finding a casual, no strings relationship, which might be exactly what you were after.
Most of these casual dating sites are free to join on a base level and then offer you full membership to upgrade and utilise the entire site, but before you pay you can search members and see their interests, photos and basically make a decision after trialling it if the site will work for you.
You may read about adult dating sites and come to the conclusion that it isn't for you and that meeting new people to have sex with them isn't up your street – that's fine but sex sites offer more than just a platform for hooking up. You might only want to use them to view photos of other members, or to flirt online with strangers.
Take friends with benefits as an example; it's free to join at a base level, so you can try the site for free and see if it is for you or not. So why not start your search today and start your new year off with a bang!