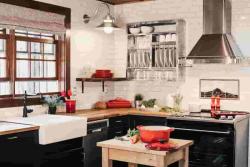 When you think of places to have fun with your FWB we all know a firm (pun intended) favourite is the bedroom. It's the go-to place when we want to get hot and heavy with our significant other or FWB. But we all no experimenting is so much fun. So use this guide as a personal bucket list for you to check off inside your house. Just be careful of any injury and make sure to clean up after yourselves you dirty devils!
The Shower/Bathroom - It's a staple to try but it doesn't have to just be for a dirty weekend away in a hotel. A few candles and going wild in a shroud of steam. You will need a cold shower just to calm you down!
A Shag Pile rug - Clue is in the name and you can be as rough as you want with no squeaky mattress or a banging headboard to slow you down.
On the Stairs - You wanted to go and be vanilla heading to the bedroom but you couldn't contain yourself. The stairs are perfectly made for Doggy-style too.
Kitchen Table - You have had an amazing dinner, no one wants to do the dishes and you shooting the eye. Live that movie moment and take her on the table.
The Living Room Couch - Everyone is Netflix and Chilling these days. When the moment strikes and you have finished your boxset we all know what happens next!
Over the Kitchen Sink - "Oh no, I am having a problem with my pipes" Enter Porno Plumber. Bring your toolbelt boys.
The Garden - I know this isn't technically inside the house but it's still a really hot place to have sex! Those peeping toms may be your thing.
In front of a Mirror - Strike a pose. You can see the satisfaction on each other's faces and explore your partner completely.
Your Office at home - Again it's another Porno fantasy but everyone lives a sexy secretary.
Against the windows - This one is for the adrenaline junkies. You probably won't get caught by the neighbours - but the idea will get you so excited.